For 70 years Costa Crociere has embodied Italian style and hospitality. We have always made it our business to introduce our guests to the world's most stunning places, giving them the chance to explore different destinations and discover the different cultures in the five continents with complete respect for their identities. As the only cruise company flying the Italian flag, it is our responsibility and duty to act as an ambassador for Italian values in the world and to represent our country at our ports of call. At Costa responsible innovation is a key factor when we design the ships of the future and develop the onboard experience, a process carried out with maximum attention to detail in order to offer a holiday geared towards discovering local cultures and experiencing them as responsible travellers.
The proposed mark pays tribute to Costa's 70 year history while introducing a more modern mark. A single smoke stack in Costa's famous yellow and blue is presented along side a new word mark to better match the icon C of the Costa smokestack.
The strong contrast between Costa's brand colors of blue and yellow translate easily into a black and white mark, while the darker visual impression of the stripe on the smokestack is maintained.
The following were designed to illustrate how the brand could be extended digitally. The first artifact is an interactive prototype of how the visual identity could be applied to the existing website. The second is a collection of social media mockups.
Promotional and Merchandising Rollouts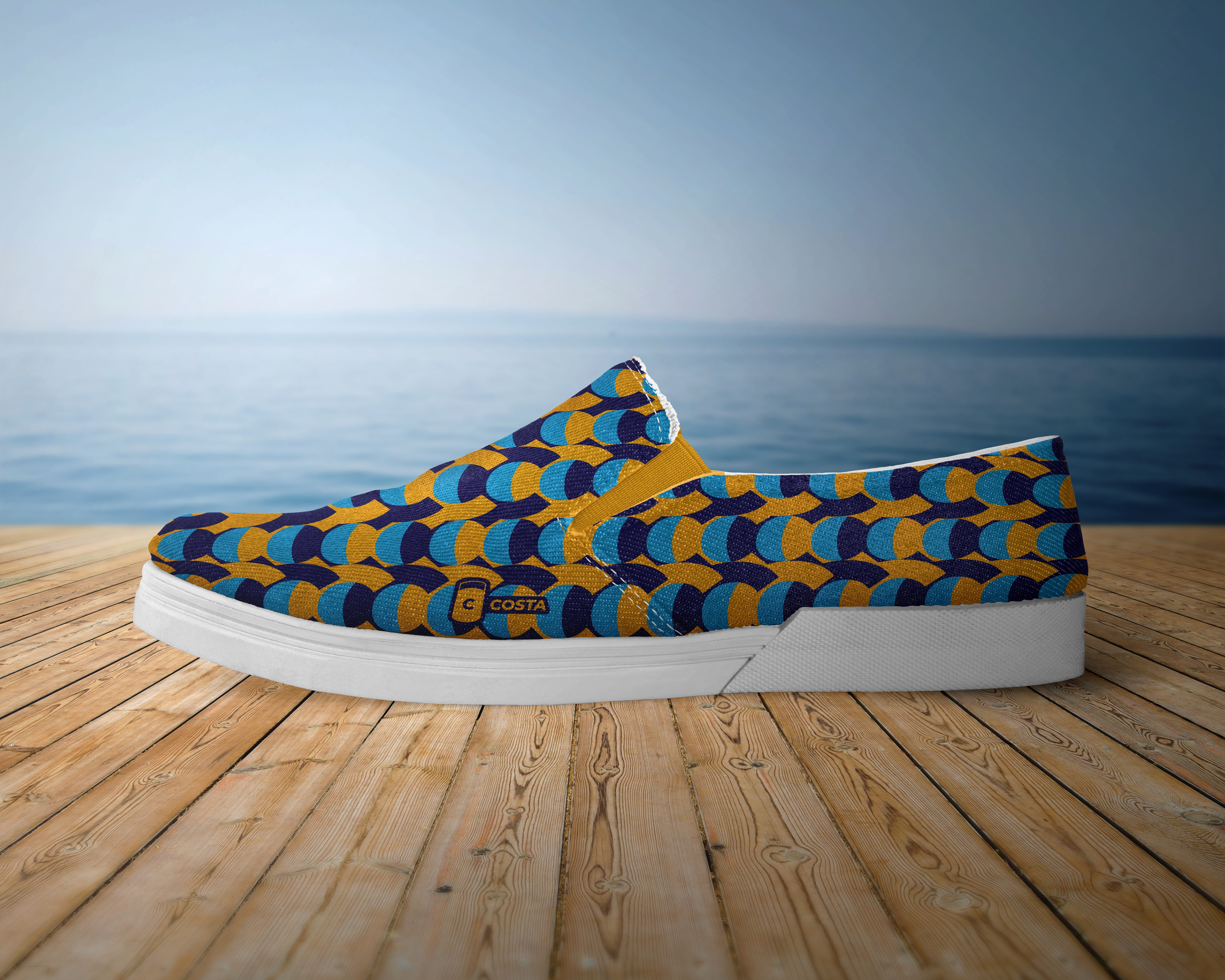 In order to organize and manage all of the individual assets as part of the identity I made use of Adobe's Creative Cloud Libraries. While this was an individual project where I did not need to share the assets between a number of different calibrators, using CC Libraries allowed me to have a single source of truth for the assets that I was creating. This had a number of benefits including allowing me to continue to make refinements to the marks even while I was working on generating assets since each time the assets were used they were linked to the library. This also made iterating on rollouts much easier since it allowed me to quickly pull from a pre-built collection of assets. After originally publishing this project I figured I could include this Library as a part of my process.